Excellence. It is the foundation of everything we do
Jack Nobbs & Son are leaders in the field of machinery removals, machinery installations, factory relocations, machinery export and machinery storage and provide these services throughout the UK and around the world.
Latest News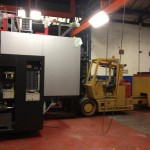 Installing of a new Toyoda CNC machine to help improve the productivity of a company in Lancashire.
Case Studies